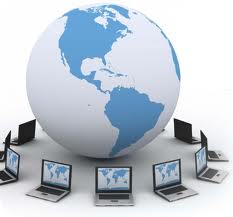 Software Solution Selection Process
"I am a chiropractor searching for a practice management software for my practice, but I just don't know what I should be looking for or what is most important."
You are not alone… this is the dilemma that every DC faces when searching for the right practice management solution for their office. You must first realize that your practice management selection is much more than a secure data saving software to help manage your day to day activities… it will directly affect how your practice is seen by others. Keep this in mind as you begin your selection process. There are also other aspects of interest that must be taken into account when selecting the best solution for your practice style, but these points of concern can be condensed into 3 major categories… ease of use/ customizability, support, and price.
Most chiropractors approach the solution selection process with the wrong concerns in mind… Medicare incentives being the most notable. Even though you may be attempting to earn these incentives from the government, the main reason you are searching for a software should not be some tax incentive at the end of the year. The Medicare reimbursement program should be an afterthought if you are searching correctly. Instead of asking incentive reimbursement questions, you should be asking yourself how easy is my software to run, can this solution save me time and increase productivity, and can I alter the software to fit my practice's needs? You must realize that the solution you choose to implement into your practice will ultimately affect how efficient and productive your practice can be, and furthermore, how you yourself and your practice is viewed by current and potential patients of yours.
Ease of Use/ Customizability
"Can my staff easily operate this stuff? Will it ultimately save me and my staff time in the office?"
Ease of use is a major factor when selecting the solution that will best fit your practice. The last thing you want to do is select a software that actually causes your clinic to regress. You are selecting a new solution to raise productivity, so you must be sure you do not move backwards with a poor decision. You must understand that each and every solution has necessary training that will be needed, but a lot of companies do not even provide this upfront for your staff. Now your office has a solution you don't know how to run and the entire year becomes a learning/training center. Speaking of your staff, in today's digital world you will want to have a staff that can handle computers and medical software. If you do not have a computer savvy staff, you must hire one… plain and simple. These programs can be user friendly but the operator must have computer knowledge and skills to be efficient. I would like to point out that there is no "one size fits all" software out there… there is not one option that is Best for everyone. Basically, the best you can do is have a computer savvy staff utilizing a user friendly system that fits your practice's needs.
"Can I customize my notes to suit my practice best?"
Perhaps the most important feature in these cloud solutions is the ability to customize in the software itself. For example, if you are a chiropractor that specializes or sees mostly low back pain patients, you should be able to customize your notes to run the most efficient practice possible. In this situation you should be able to create a typical diagnosis code that will be pointed to the corresponding CPT code, select a common treatment plan, and associate all this information with your billing staff in real time. The obvious reason for utilizing a cloud based practice management system in your office is to save time… just imagine how quickly you could take notes and get paid in a working environment like this.
Support
"What kind of technical support can I expect?"
You must choose a fresh and up-to-date program that has free and automatic updates. Programs become outdated and medical laws are dynamic by nature due to state regulations. Make sure the vendor you choose has a quality support and engineering team with the ability to add these functionalities to your software as they come up.
The most overlooked aspect of the selection process is SUPPORT. You may have a highly trained staff, but I can guarantee there will be multiple occurrences when you will need to contact someone for technical help. You need to make sure your prospective company, at the least, has an engineering team that can be reached via phone and email. For excellent support, some companies offer multiple support teams and/or personal account managers. Then on the negative side of the spectrum, some vendors do not even have an engineering team or any support specialists that can be reached altogether. It is scary to think that a doctor can put a practice management solution in their office and really know nothing about the team they are working with. This happens more frequent than you can imagine… then there comes a time when the doc needs help and has nowhere to turn. At this point, the doctor contemplates his choice on the solution he chose to implement. If the solution you chose was free, you feel like you are getting what you pay for. This brings me to my next point, price.
Price
"What can I expect to pay for EMR and/or Billing Services?"
Be wary of any solution that is promoted as 100% free. I know it is common sense but that usually implies that there will be an unknown fee somewhere down the line (i.e. standard support, upgrades, insurance verification clicks, claim submissions, etc). Furthermore, what kind of support can you expect when you are paying nothing? What leverage do you have if you need to get something done? Hopefully they will care enough about your practice that someone will help resolve your issues, but what if they don't? What if nobody answers your calls or emails? You are right back at the beginning of the selection process… again! Do NOT let this be you.
Everyone knows there is some truth to the saying, "You get what you pay for." Of course that does not mean that if you pay 20 grand up front that you are getting the best possible solution for your practice. What this means is that if you pay nothing, you will most likely receive mediocre customer service and probably a solution that is not very accommodating. There are free EMR solutions being offered by numerous companies, and I just want to let you know to watch out. Free EMR solutions do not always raise red flags. In fact, if it is coupled into a package deal such as free EMR + 7.5% all collected billings with a new virtual billing team, it can be a great option . A lot of times it helps to bring an outside billing team in that is familiar with the solution you choose. This makes for an easy transition period and sustained productivity in your office.
Speaking of billing, it is a perfect time to select a quality billing team during your software selection process. If you already have a billing team you trust, make sure you confirm their ability to utilize the software you are considering. The best practice would choose a new billing team with their new software. It only makes sense to have someone run your billing that knows how to use your new software.
If you are coupling your EMR search with a virtual billing team, you should have a good idea of what rates are currently being offered on the market. Just to make sure you know the standard rate for billing teams across the country, it is ~7%. Of course, there are going to be minor differences in rates but there should not be a large gap from that 7% standard rate. The differences in rates will be relative to your accounts receivable/ clinic size. If you are a high volume clinic, you are more likely to get a better rate, such as 6%. If you are a smaller clinic, make sure you do not get quoted too high. Basically, if someone is quoting you higher than 8.5% for monthly collections on billing, they are overpricing.
Conclusion
I know firsthand the selection process can be overwhelming at times. Although the knowledge listed in the article above is sporadic at times, it is meant to inform and help you. You must remember to look at the user friendliness and customizability of the software you are interested in, you must make sure they have a high quality support team, and of course don't get burnt on the price. I know we hit on a whirlwind of topics in this article, but I hope that if you only take away 1 thing from this, let that 1 thing be that you understand the solution you choose to run your practice is much more than just a software purchase. It will represent how the public will view you and your clinic. Who do you want to be seen as? How would you prefer your clinic to be portrayed by others? If you want to be a new era doc and put your practice in the cloud, your selection must reflect your enthusiasm.